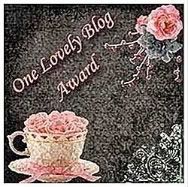 I received an award from Deb with her blog
Crafty Bobo
. Thank you very much Deb, I am very pleased with this first award.
I know Deb through Swap-Bot.
I'm excited to pay it forward, and will be awarding the following awesome blogs that I have learned a lot from and really enjoy.
"Mad About Pink store" on DaWanda.
A fashion student in London.
Really a great blog and
definitely worth a visit from you.
from Yvonne, who I know throw the forum Sancho and I recently
saw her lovely blog. This lady is very This lady is very creative and
really make beautiful creations.
So don't forget to go to these lovely blogs and specially the one from Deb.